July 08, 2021
By Mark Demko
It's called a "Bucket List" for a reason. They're the things we'd love to experience before we die, but whether we're ultimately able to achieve them before we "kick the bucket" is a different story.
Many bowhunters dream of chasing grizzly bears in Alaska, Dall sheep in the Yukon or even ibex in far-off locations such as Kazakhstan or Kyrgyzstan. The reality, however, is that the time, expense and resources necessary to tackle these trips are well beyond the reach of a working-class outdoorsman.
That said, there are some affordable and attainable bucket-list hunts almost every bowhunter can experience with diligent saving and planning. So — if you've ever thought of taking a 1,000-pound moose in Canada, pursuing A roaring red stag in New Zealand or hunting the wilds of Alaska with stick and string — read on.
1. Newfoundland Moose
Newfoundland has one of the highest moose densities in the world, offers excellent success rates and nonresident licenses are available directly from outfitters, which means you don't have to worry about drawing a tag.
When it comes to moose hunting, few locations in North America rival Newfoundland, home to an estimated 120,000 of the animals. Although it's not known for giving up massive bulls, you do have a realistic shot at individuals in the 35-50-inch spread range for a substantially lower cost than hunting Alaska, the Yukon or other parts of western Canada.
---
---
Guided hunts typically run from $4,500-$7,000, with fly-in hunts to more remote areas on the higher end of that range and a few late-season hunts coming in even cheaper. Depending on the zone, overall success rates (archery and firearms) range from 60-80 percent, with most outfitters topping those figures.
For bowhunters, the three-week window from mid-September through early October is the best time try for moose, since it typically coincides with the rut. You'll have to compete with other hunters, however, since the general firearms season opens around the same time. The province also offers an archery season that starts in late August and runs for two weeks. In 2020, Newfoundland & Labrador legalized crossbows during the firearms season, which means horizontal bowhunters can also get in on the action.
If your goal is to take a moose with the bow, there's perhaps no better place in the world than The Rock!
2. Africa Plains Game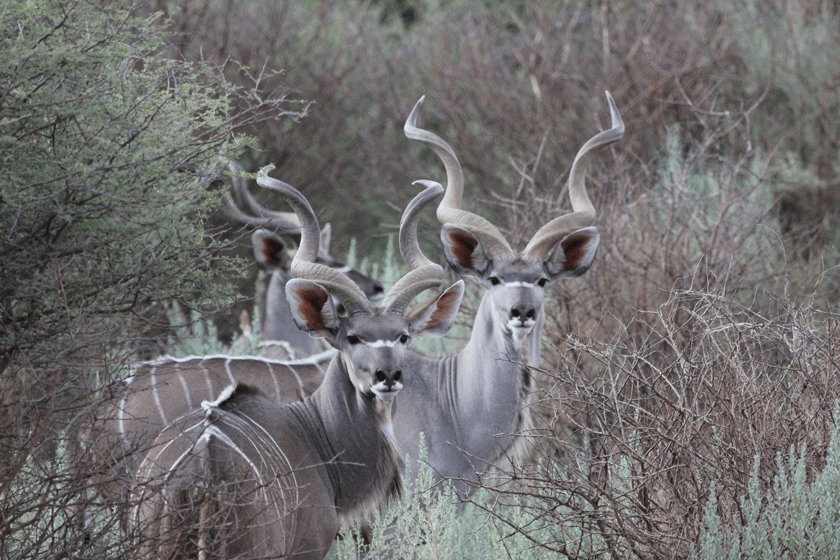 An African safari may seem like a pipe dream for most bowhunters, but when you consider the number of animals you can realistically harvest on the hunt, coupled with the incredible experience of visiting the Dark Continent, a plains-game package is actually one of bowhunting's best values.
---
---
"For plains game, most hunters look to the Eastern Cape" of South Africa, said Jason Berger, director of outdoor adventures for Worldwide Trophy Adventures, a Nebraska-based hunting consultant that works with nearly 700 outfitters and guides worldwide. "It's the richest area on the continent for plains game and variety of plains game. And, at a price point where you're talking about value, I think the Eastern Cape is going to be the best value you're going to find."
Ranging between $4,000-$7,000, plains-game packages give you the opportunity to hunt multiple animals for less than the cost of some guaranteed-tag, private-land elk hunt in the U.S. Over the course of your stay, it's possible to pursue five to seven animals — think kudu, impala, zebra, gemsbok, blesbok, springbok, warthog and wildebeest. Plus, additional animals can be added to most packages on an a la carte basis. So, if another species shows up within bow range, you can take advantage of the opportunity for the cost of a simple trophy fee.
Berger said the keys to having a high-quality experience include identifying which animals are your top priorities and conveying that to the guide; having a full understanding of the total trip costs including flights, trophy prep, packing/crating and gratuities; and being flexible in the game you are willing to take, since not all of your desired species may be as abundant in the area you're hunting or show up while you're there.
"In Africa, it's different than North America; you're hunting a variety of animals," Berger said. "When you're out on safari and out on a waterhole, at any given time a variety of species may be watering at that waterhole, so that's what builds that excitement and that anticipation of what's just around the corner. (However), hunters need to be prepared and need to understand the game animals that could show up, and they need to make split-second decisions as to whether or not they want to harvest that animal, and if it's in their package or they want to pay the trophy fee on that animal."
While it may be tempting to have all your trophies mounted, one way to save on costs is to have only your top choice done. Otherwise, taxidermy fees and the associated shipping costs add up rapidly. Better yet, take a good camera or video camera and capture all your memories that way to reduce total expenses even further.
3. New Zealand or Argentina Red Stag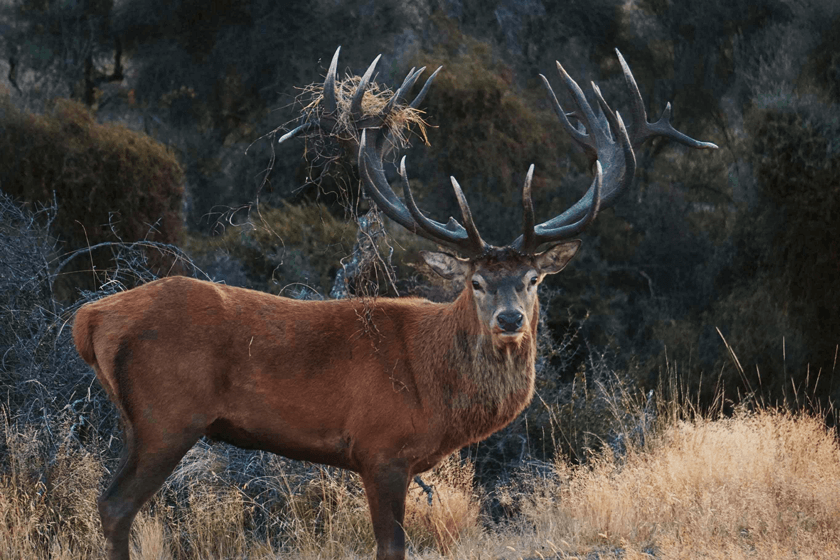 If a wall-hanging red stag is on your wish list, one of the premier destinations in the world to pursue them is New Zealand. Although red deer aren't native to the country, after being introduced in the 1800s and early 1900s, they have flourished there, with excellent populations on both islands.
"For archery hunting, it's important when you're hunting New Zealand that you hunt during the roar, which historically starts around the 10th of March and runs through the middle part of April," Berger said. "The animals are a lot easier to spot and stalk during the roar; they're often distracted. It makes for a great archery hunt."
One of the pluses to hunting New Zealand is you can build out packages — usually for additional fees — that allow you to pursue other species such as fallow deer, wapiti and tahr. Tahr tend to go into their breeding cycle later in the hunting season, roughly starting in late May, but also offer an incredible challenge for bowhunters.
"If you're going to go during the tahr rut, the red stags will be a little bit busted up because it's a little later in the season and they've been fighting during the roar," Berger said. "There's a little bit of give and take, but the bull tahr will have the long coat in May, more of their winter hair, and they usually come down (from the alpine zones) during the rut."
As you plan your New Zealand dream trip, one way to contain costs is to know in advance the type of animal you want. While there are a number of outfitters who offer hunts for world-class stags, those can get pricey quickly. If you would be thrilled with a specimen in the 300-360-inch range, there are trips out there in the $5,000-$6,500 range. Otherwise, you can easily be looking at prices from $9,000 on up.
If red stag is your primary or only target, another destination — one that is slightly more affordable and significantly closer — is South America. Although not as well known as New Zealand, Argentina offers some incredible opportunities for red stag.
"For archery hunting, you'll probably look more so in the La Pampa area as opposed to Patagonia, being Patagonia is a lot more open," Berger said. "La Pampa has thick bush and it's very conducive to spot-and-stalk hunting, similar to parts of New Zealand."
4. Guided Rocky Mountain Elk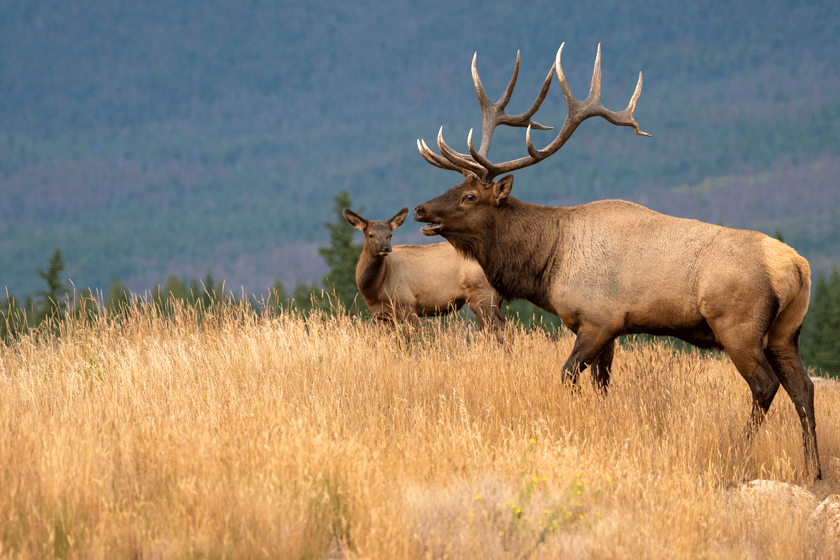 If you live east of the Mississippi River, you've likely dreamed of pursuing bugling bulls amid the majestic mountain peaks and stunning, golden-colored aspens of the Rocky Mountain West.
Berger said that when it comes to hunting packages, Rocky Mountain elk hunts are the No. 1 trip his agency sells. On the downside, over the past 12-15 months, they've also become one of the hardest hunts to come by due the COVID-19 pandemic hindering international travel while at the same time driving up hunting participation. That said, a high-quality, high-success guided hunt is possible if you do your homework and plan well in advance.
Although a hunter on a budget can opt for a DIY or semi-guided hunt, a quality guide is worth his or her weight in gold, since they handle all accommodations and food, are intimately familiar with their hunting areas and know the animals' tendencies when impacted by weather changes or hunting pressure. Key factors when evaluating guides and destinations include the class of bull you'd be happy with, whether you're OK hunting public land versus private land and whether you can get a general tag or you need to enter a draw for the area you want to hunt. Another thing to consider is if you're willing to purchase a guaranteed landowner tag, which often comes at a premium price.
"For elk hunting, I think it's more or less understanding the quality of elk you're looking to pursue and then the area and the options for the guaranteed tags, as opposed to if it's a limited-draw area where it may take a few years to draw that tag," Berger said. "As with other trips, planning is the key."
Bowhunters who do their research can still find quality hunts in parts of Colorado, Montana and Wyoming, for example, for as low as $4,000. Berger said he offers high-success trips in the northwestern part of the Centennial State in the $5,500-$6,500 range. For hunters willing to plan for a trip after the U.S.-Canada border reopens, a sleeper destination to consider is western Canada.
"We've got some really affordable, good-quality elk hunts in Canada," Berger said. "They're wilderness horseback hunts. Alberta's got a number of different areas up there where we've got outfitters who offer elk hunts for quality bulls."
5. Kodiak Island Blacktail Deer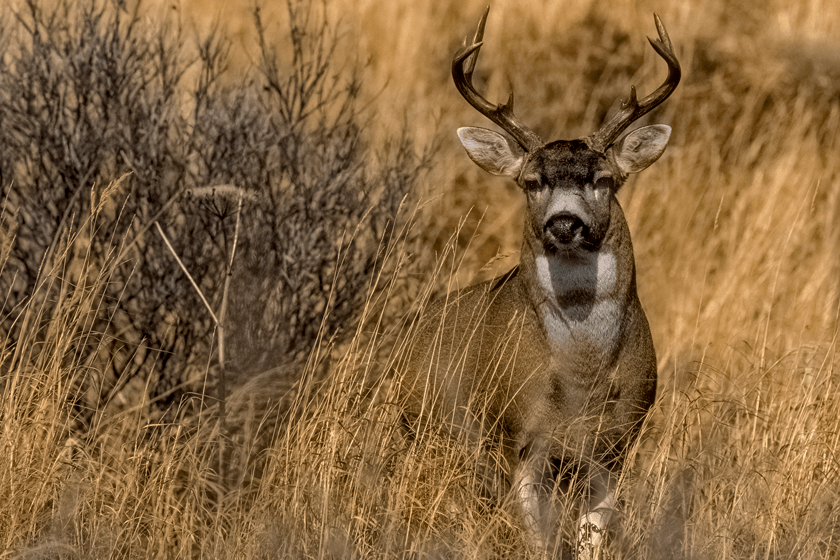 If most Alaskan big-game hunts seem out of reach, there is one sure-fire way you can visit the 49th state and take in all its beauty — a Sitka blacktail deer hunt on Kodiak Island!
The most sought-after big-game animal in southeastern Alaska, blacktails make for a challenging but highly rewarding hunt. Each year, more than 14,000 of the animals are harvested in the state, with the take from Kodiak Island leading the way. Although blacktails generally sport racks significantly smaller than their whitetail and mule deer cousins, pursuing them is a true adventure in which the size of the hunt far exceeds the size of the trophy.
Hunters can purchase a license and deer tag without having to worry about a draw, with the season starting in August and running into December, depending on the area you hunt. Early season offers the chance to harvest a buck in velvet — although many deer are at the higher elevations in late summer — while November is prime time for the rut. Over the past five years, the overall harvest — archery and firearms combined — has averaged nearly two deer per hunter.
"It is a good hunt for customers to go on," Berger said. "It's a relatively high shot opportunity and success, and in addition, blacktails make outstanding table fare."
If you're on a tight budget, it is possible to backpack in and hunt without a guide, but don't forget to factor in all your expenses when planning, including getting to and from the island by plane or boat, as well as purchasing at least some camping gear and equipment when you arrive to save on airline luggage expenses. Another option is considering a yacht- or boat-based hunt with family or friends. Not only will you have a warm, comfortable bed at night, you won't have to worry about meals. Plus, there may be the option to hunt for sea ducks or fish for halibut, salmon or other species if you tag out early.
"Typically, they take up to six customers at a time and then they take skiffs in on the island," Berger said. "Basically, it's semi-guided; they provide you with the gear. The blacktail isn't overly difficult to hunt."
Whether you go semi-guided or on your own, make sure you have good, quality rain gear, as inclement weather is all but guaranteed during your stay. Plus, know that deer may not be the only big game you see during the hunt.
"You do need to be aware that there are brown bears on the island," Berger said. "There are some factors that will [add] a dangerous [element] to the blacktail hunt. [But] it's an economical trip, a fun trip and an adventure. And, usually hunters are very successful."
Tips for Planning Your Dream Hunt
Unless you have a direct recommendation from family or a friend for the hunt you're interested in, consider using a booking consultant, since they typically have longstanding relationships with numerous outfitters that target the quarry you're after.
A consultant can make planning your entire trip a seamless process, since they either handle or have partners who help with everything from airfare to licensing. Plus, it's their reputation on the line if you book though them. So, they want to ensure you have a world-class experience.
"I think the key is for the customer to establish a relationship with the consultant and make sure the consultant understands your priorities, whether it's a good, overall hunting experience or trophy quality is of higher importance," said Worldwide Trophy Adventures' Berger. "I often tell the customers that most outfitters are really good, and when there's an issue with a trip it usually boils down to lack of communication before the trip. If you can overcommunicate, it's always better. Good consultants are going to undersell so outfitters can over-deliver."
If you regularly hunt other states on your own, chances are good you're spending at least $1,000-$1,500 annually when you consider licenses, travel, lodging, meals and any new gear that may be needed. Hence, passing on DIY trips for a few years and setting aside the same amount you'd normally shell out each year for 3-5 years will allow you to save enough for that once-in-a-life-time excursion.
If you're flexible as to when you go, and can get off from work on short notice, keep an eye out for last-minute hunt openings, which are discounted — sometimes substantially — as outfitters and/or consultants try to fill spots after eleventh-hour cancellations.
Finally, if you're booking your own airfare, watch for flight deals from airlines; search for the best flights via a service such as CheapTickets.com or fly mid-week to save even more money on overall trip costs.
Book a Bucket Trip: Worldwide Trophy Adventures | worldwidetrophyadventures.com | 800-346-8747