NAMPA — Vickie Winkel, like many other Americans, adopted a pet during the isolating first year of the COVID-19 pandemic.
After the loss of her 14-year-old border collie at the start of last year, it took the Boise resident nine months of searching shelter and rescue websites to find her new match, Juna.
"Being a senior and pretty much homebound the past year, she has become my little shadow and is with me all the time," Winkel said. "We walk the neighborhood at least twice a day and often chat, at a social distance of course, with the neighbors.
"She has heard all my stories, thoughts, secrets and songs," Winkel said of the 7-year-old border collie. "She makes me smile. Juna has brought the feel of family back into our home and hearts during this uncertain time in our lives. And in exchange she will have the best remaining years of her life getting spoiled rotten."
Pet adoption has seen a surge nationwide and in the Treasure Valley over the past year. The Idaho Humane Society in Boise experienced a shortage of dogs to adopt out. West Valley Humane Society in Caldwell saw increased demand, took in fewer strays and saw a smaller return rate of adopted pets.
"I do attribute that to the pandemic," West Valley Humane Society spokesperson Brittany Sundell said.
Gwen Chavarria of Caldwell said she didn't know if she wanted another dog since her last dog died three years ago, but she found herself becoming envious of friends with new dogs in their homes.
Chavarria adopted Martina, a bull terrier and chihuahua mix, in early October. Martina's previous owner in Texas had died of COVID-19, and she was transported to Idaho for adoption through the private rescue organization, Freedom Bound Hounds.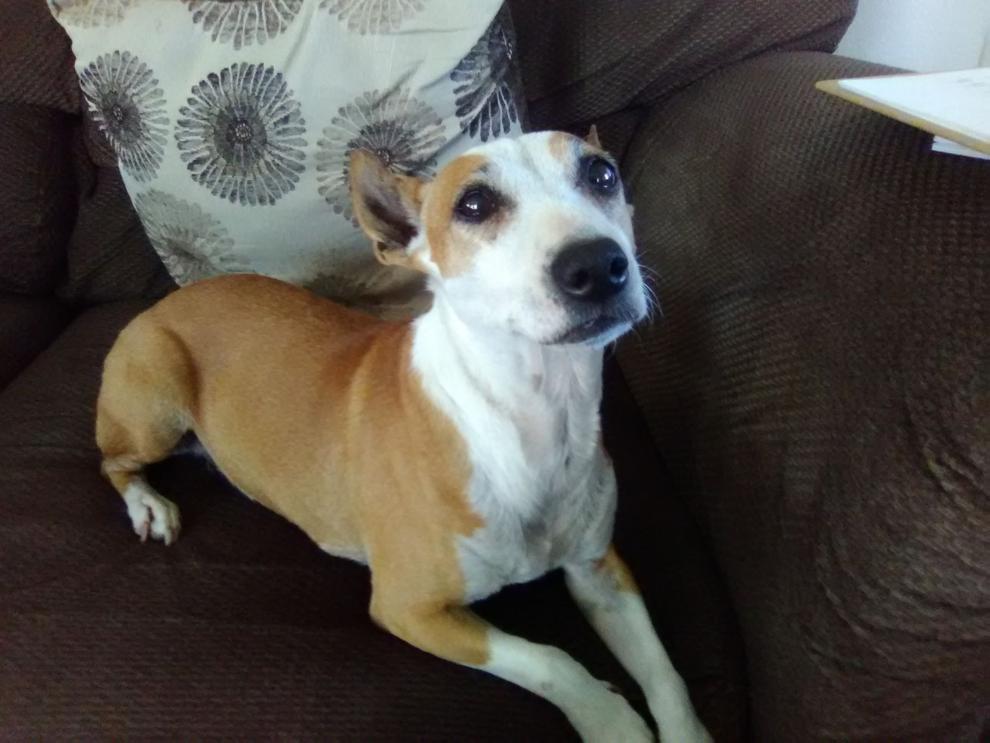 "Having Martina has been a blessing to me," Chavarria said.
Bette Eckroade, 92, of Boise, adopted her mixed-breed shepherd, Charlie, from a foster family after COVID-19 hit the state. She said she had been lonely in the winter because she could no longer have outdoor visits with her son and granddaughter. She found herself scouring online for a new friend.
"A picture came online of Charlie and I reached out, but several people were interested in him. The family did interviews and it boiled down to me," Eckroade said.
She describes Charlie as "smart as a whip," but he is high-energy and is going to training in March. Despite his need for training, she said "he has been a sheer joy."
Eckroade is among many new pet owners seeking animal training services for their pandemic adoptions. The Baltimore Sun reported that dog trainers are in high demand because of the boom in adoptions from shelters and sales from breeders during the pandemic.
It's not only the dog trainers and pet owners who are busy, but pet insurance agencies, said Chris Middleton, College of Idaho professor and senior vice president and general manager for Pets Best Insurance in Boise.
Middleton attributes the industry growth to the increasing rates of pet adoptions across the country during the pandemic and, he said, "as people spend more time with their pets, they think more about keeping them safe and healthy."
Middleton said being home all day with a pet, "drives the recognition that you are going to do everything you can to protect your pet."
IDAHO PRESS STAFF PANDEMIC PETS
The Idaho Press staff are back in the newsroom, but many of our hearts are still at home, since a few of us have followed the trend and adopted pets during the pandemic.
Rachel Spacek, Latino Affairs reporter
The first night I brought Roo home, after I adopted her from West Valley Humane Society in November, she insisted on sleeping on my face. Not on my pillow, not next to my face, literally on my face. As I lay there, nearly suffocating, I wondered if I had made a mistake in adopting a little 3-month-old kitten.
Was I ready to be a mother? It turns out, I was, but only to a kitten. Roo is the sweetest, craziest little kitten I have ever encountered. She sleeps a lot these days, now 6 months old, but the few hours she is up playing, she goes hard. She plays with dirty socks, plant stems she has broken off and I even have photographic evidence of her eating a sourdough waffle I made for myself.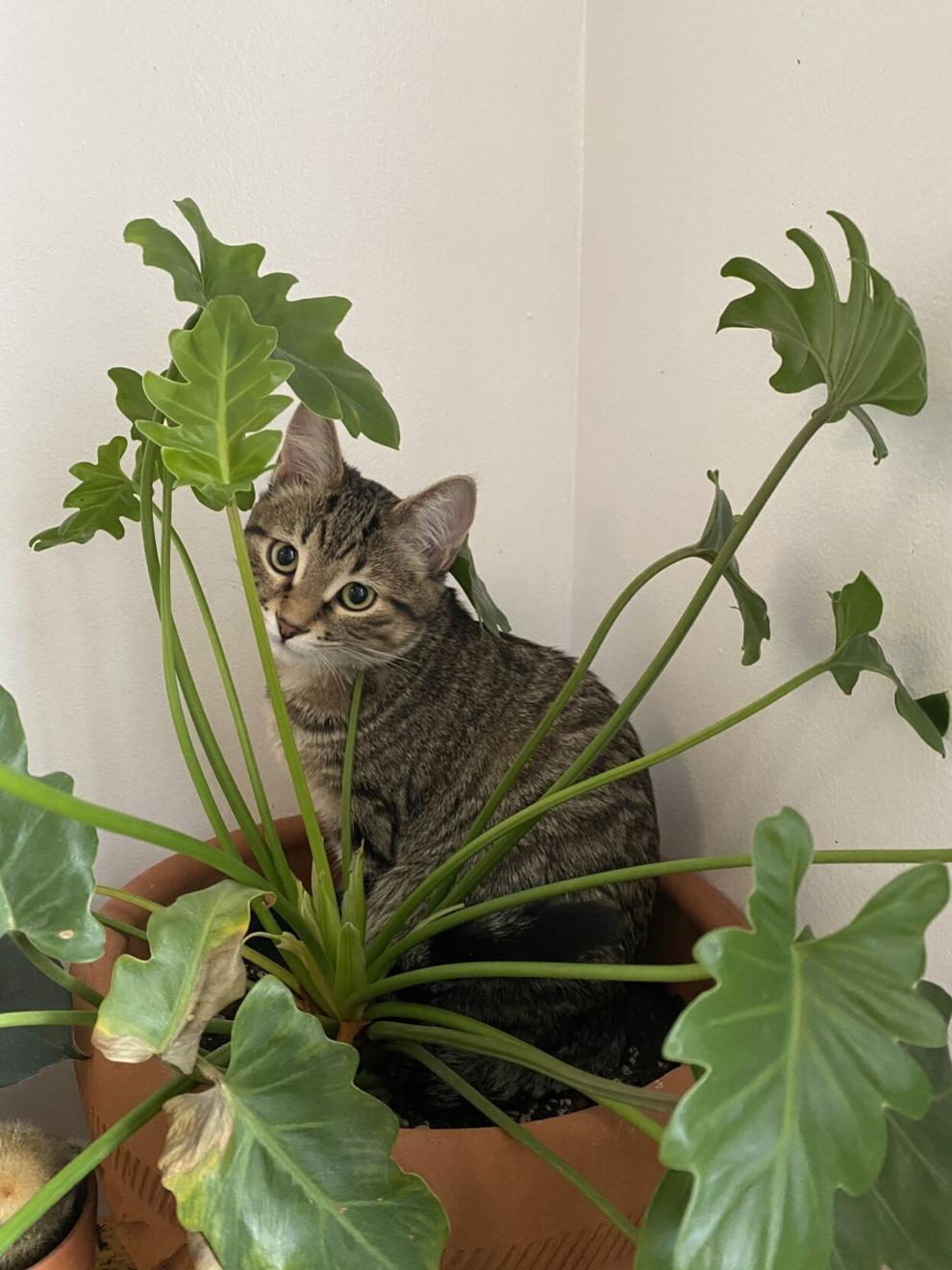 I've now had Roo for three months, and even though she dumps over my plants, she also still sleeps on my face, but now I am used to breathing out of one nostril and I wouldn't have it any other way.
Ashley Miller, digital editor
My boyfriend adopted a dog at the beginning of the pandemic and he is, without exaggeration, the only thing getting us through this. The dog's name is Doug and he is the most ridiculous thing on the planet. Everything he does just cracks me up. I even started a TikTok account just for videos for him. He's so happy all the time, it's contagious. We all need to be like Doug.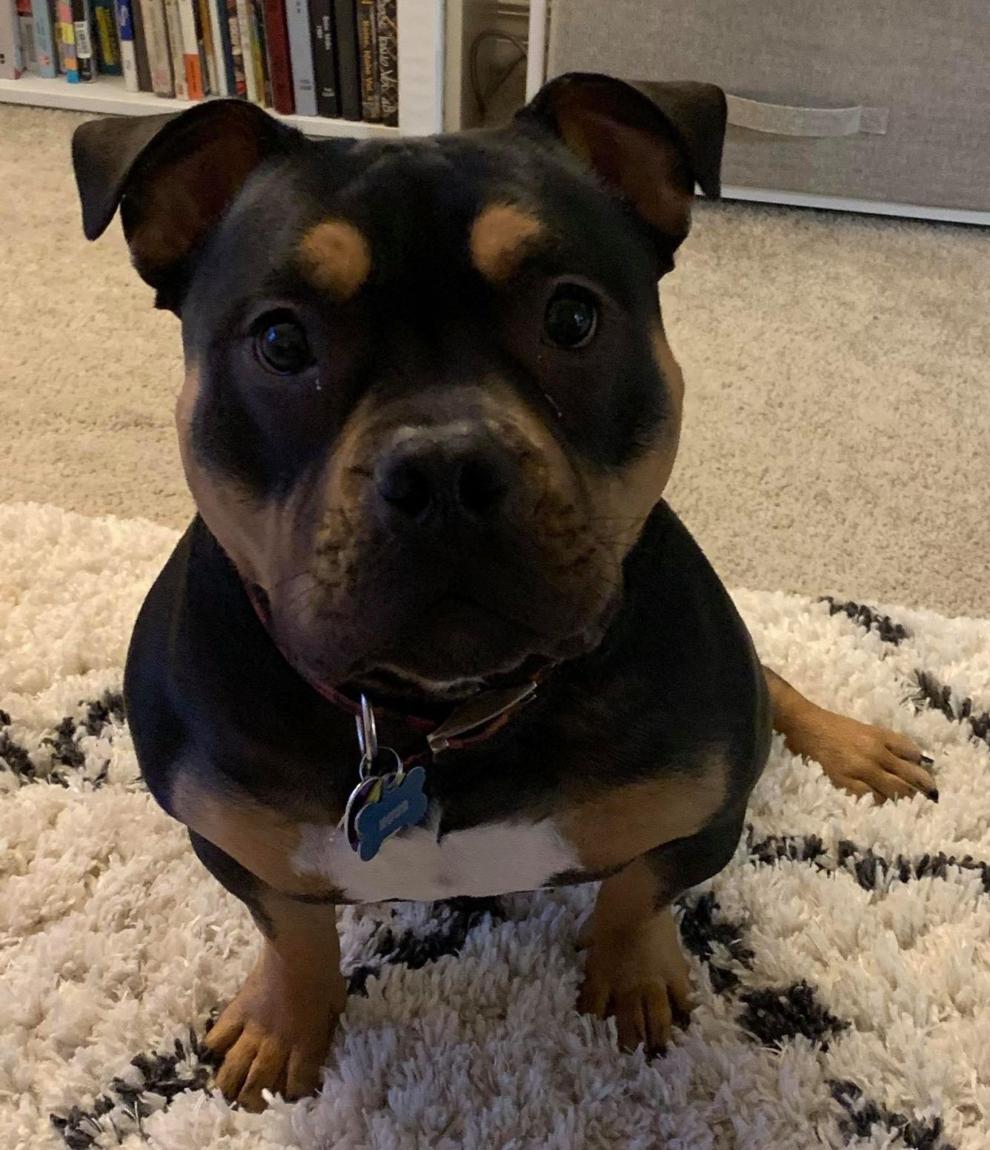 Angela Sammons, sales manager
Meet Charlie! He's a 6-month-old mini sheepadoodle. Our beloved lab passed away after Christmas, which was so hard after the year we all had. Our labradoodle, Vader, was lost without his buddy, so we decided to adopt Charlie. Since adopting Charlie, we've started to see the spark come back to Vader. They are best buds and play together a lot. We just started obedience training with Charlie, he's got high energy! He's been a great addition to our family, and we love him so much.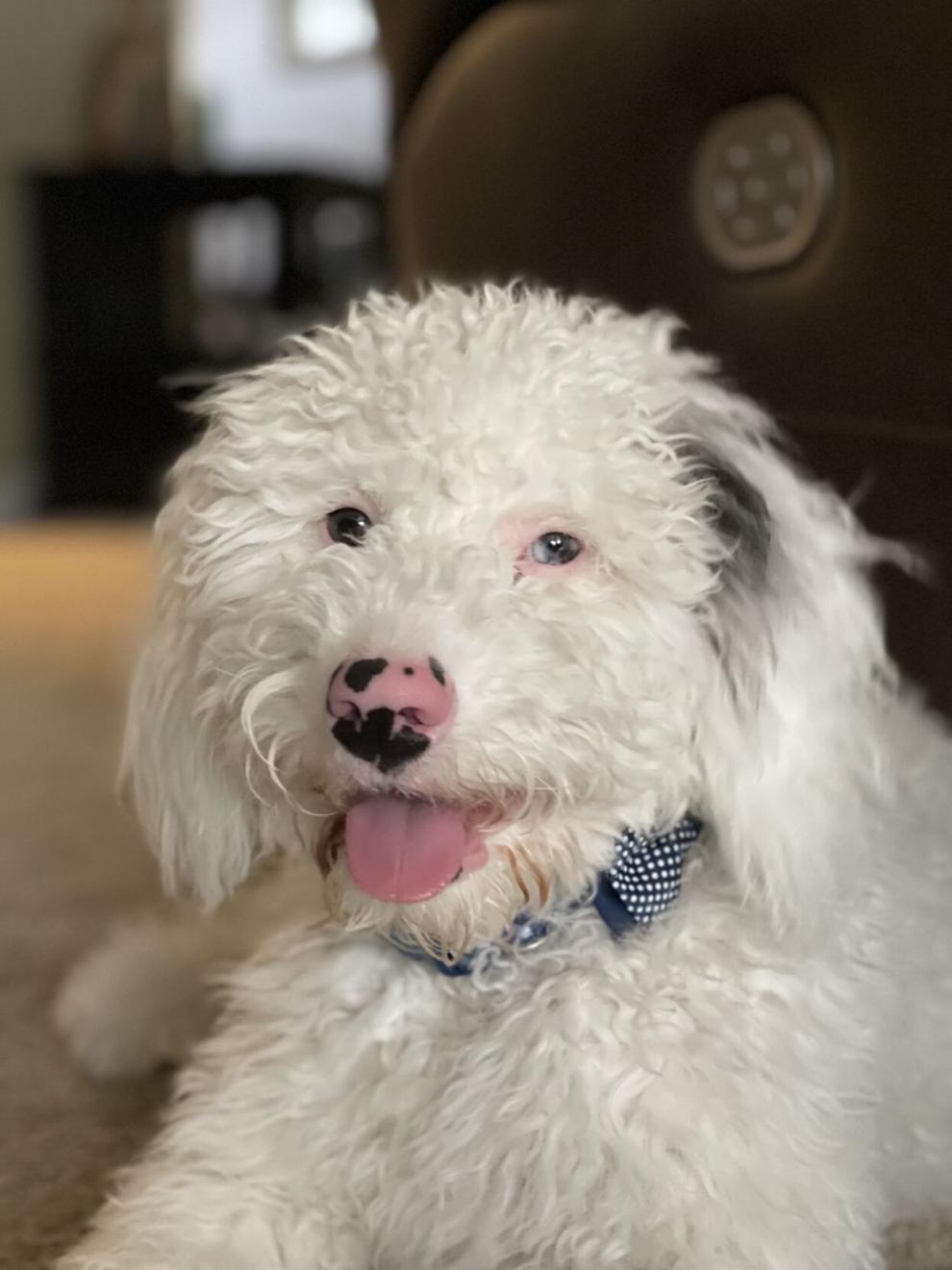 Matt Davison, president and publisher
For years my three daughters have been begging me for another dog. We already have an 8-year-old double doodle (half labradoodle-half goldendoodle) named Buddy and three cats. When the lockdown hit and the girls were stuck at home all day, I started warming up to the idea of a new addition to the family. The days were really blending together and you could see the boredom on their faces. I'm sure we all remember those days.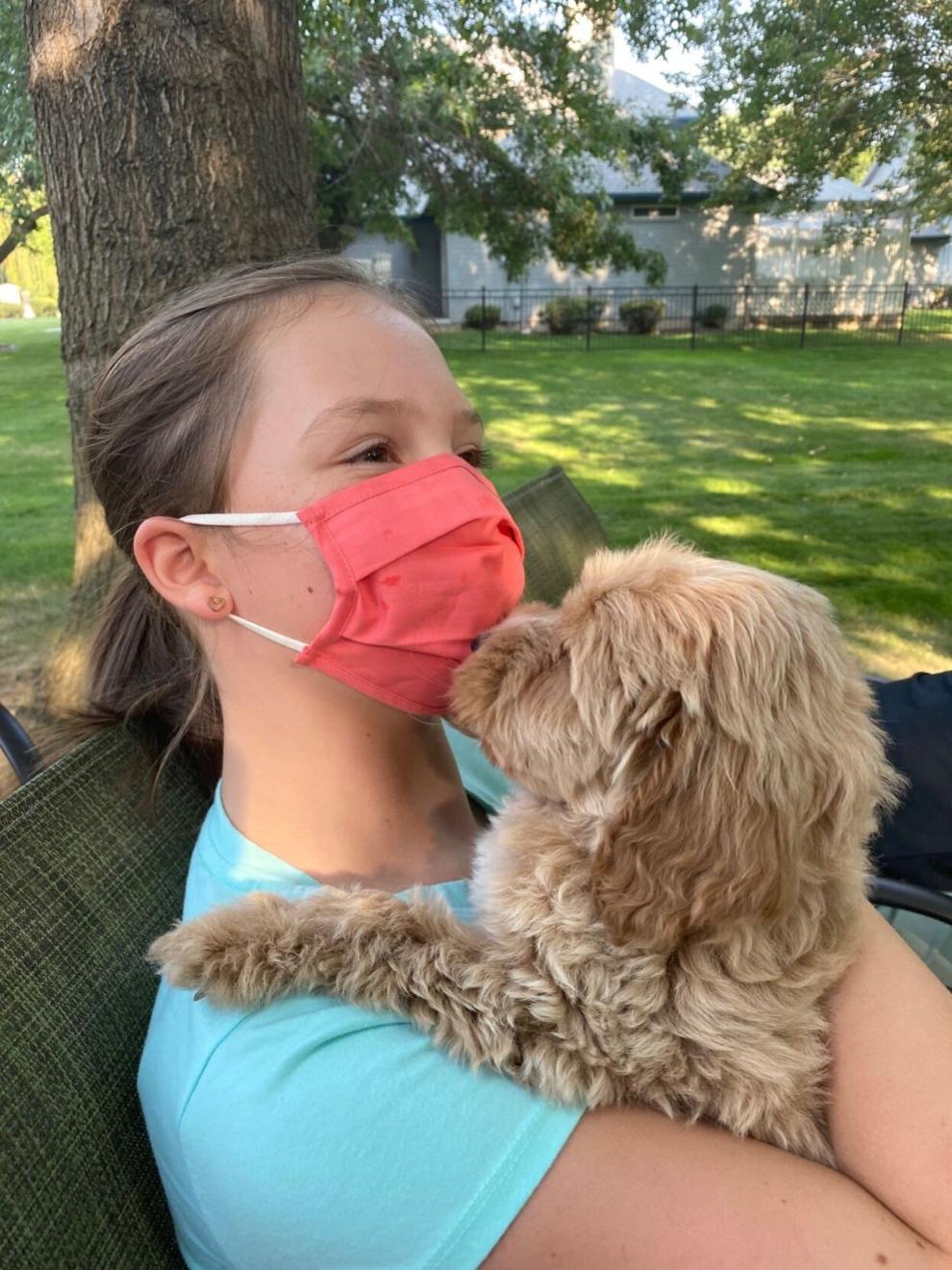 So with schools not scheduled to reopen any time soon I started my search. I knew that the girls would be home during the day to keep a new puppy entertained. It took some time, but we finally found a breeder in Eagle who had a litter about ready for adoption.
In August, I surprised my wife, Kimberly, and daughters, Isabella, Emily and Maddy with Teddy on Kimberly's birthday. Teddy is now 6-months-old and has become the biggest goofball in the family. He is a miniature Australian labradoodle with a big, friendly personality.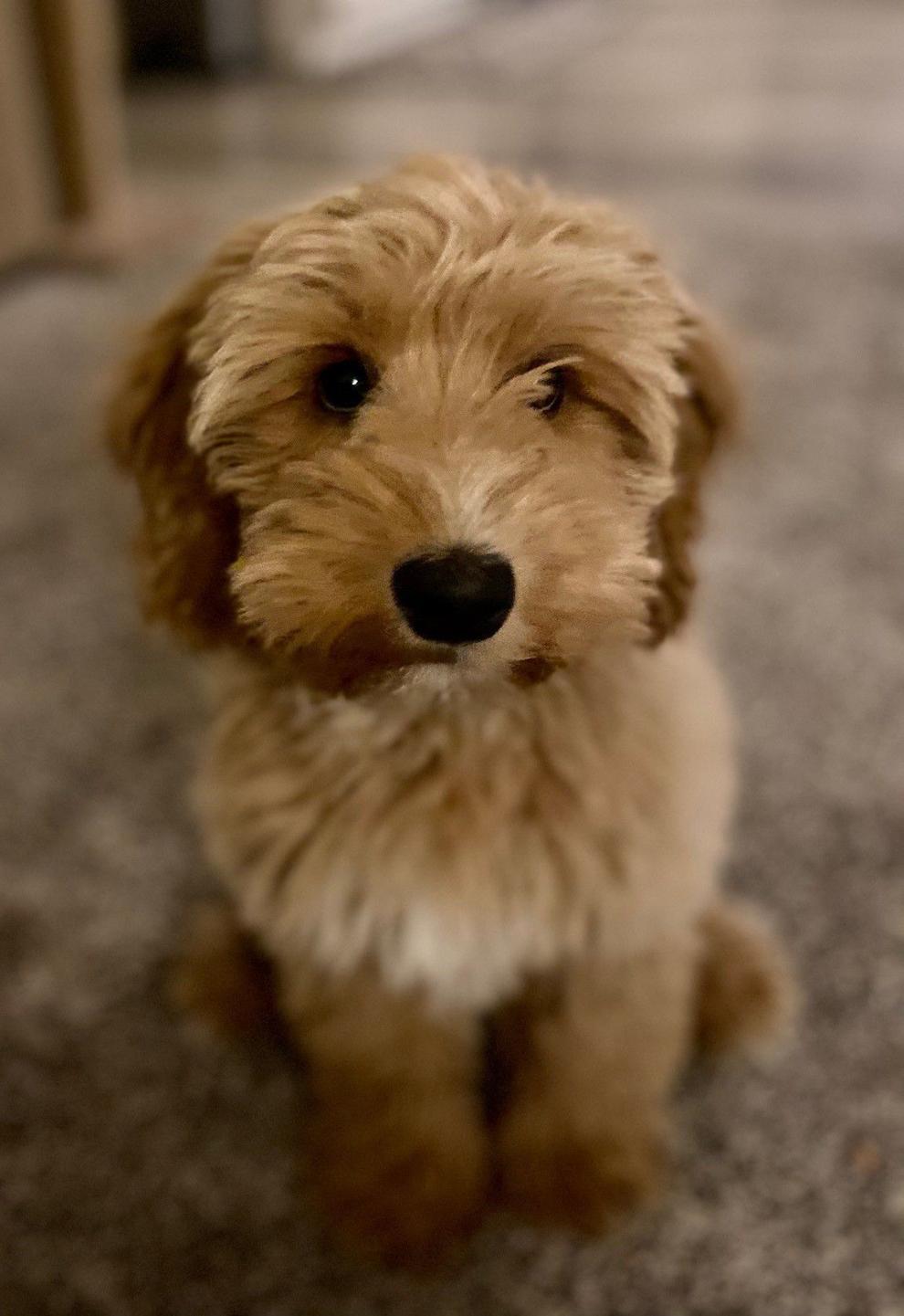 I can say with confidence that adding a new puppy was an wonderful decision for my family. It has worked out perfectly!
Rachel Spacek is the Latino Affairs and Canyon County reporter for the Idaho Press. You can reach her at [email protected] Follow her on twitter @RachelSpacek.