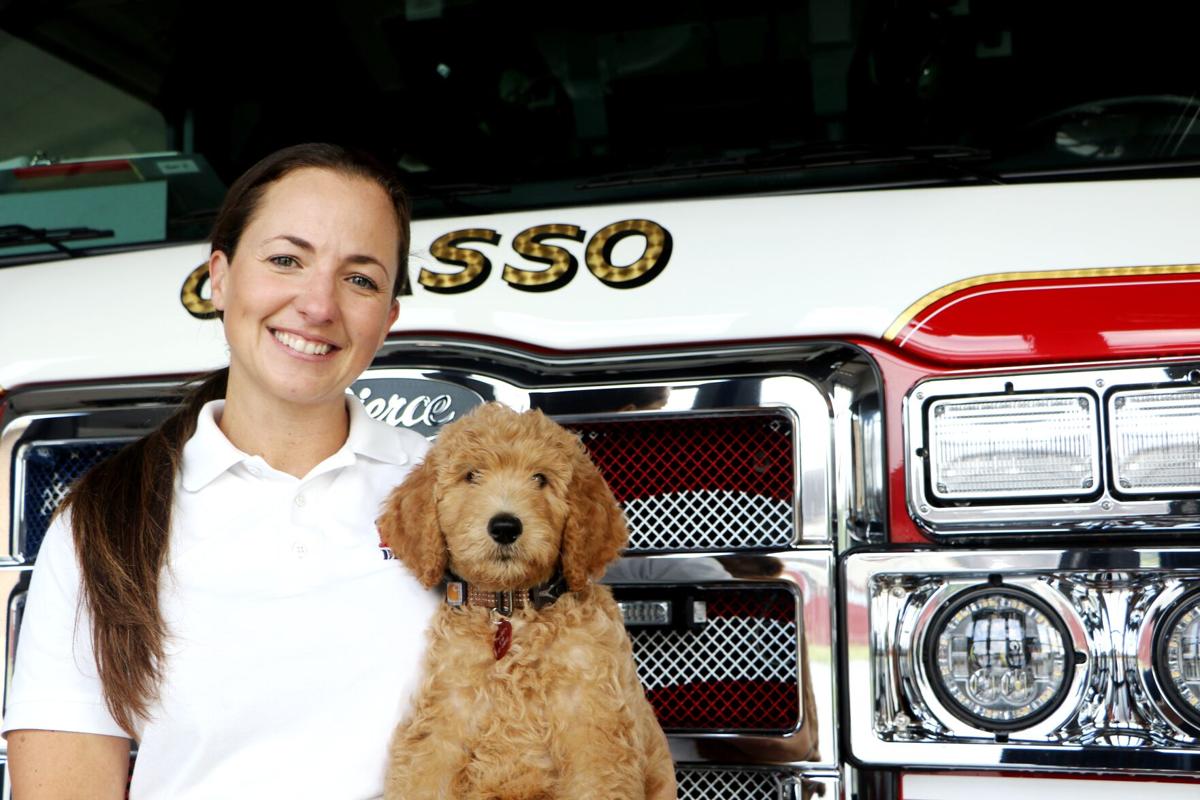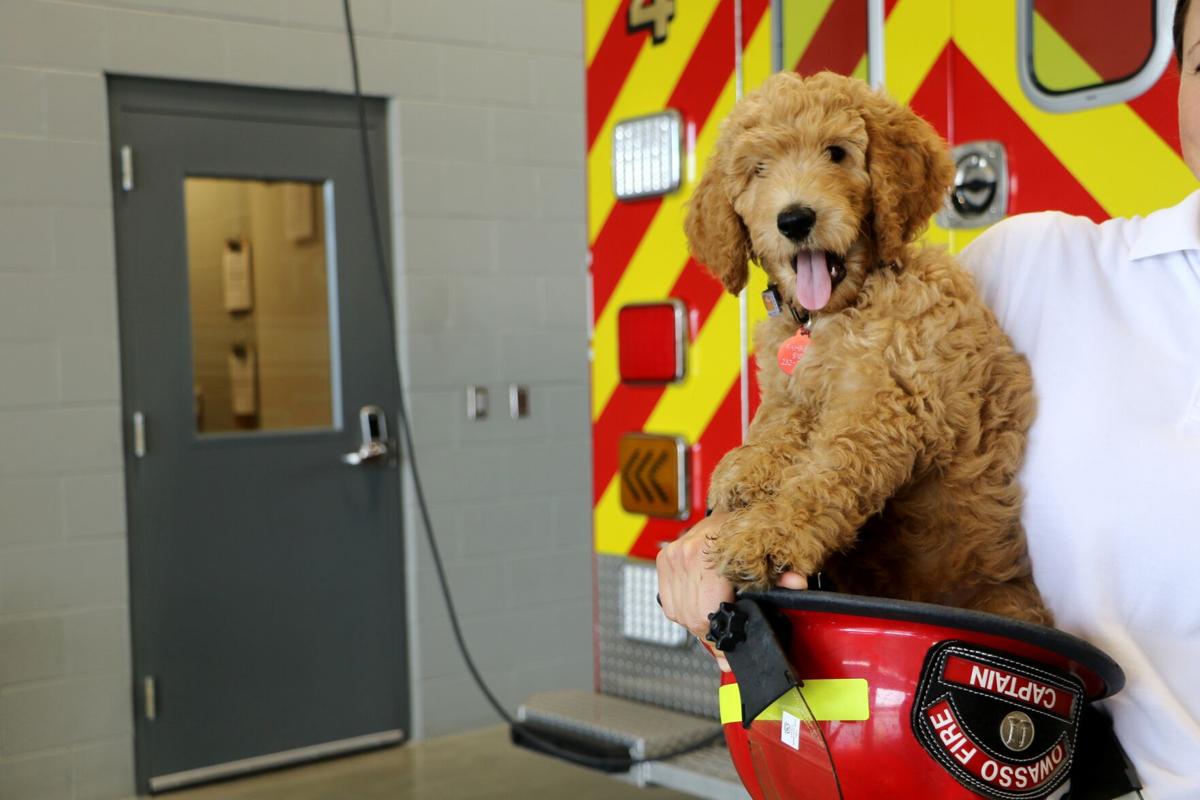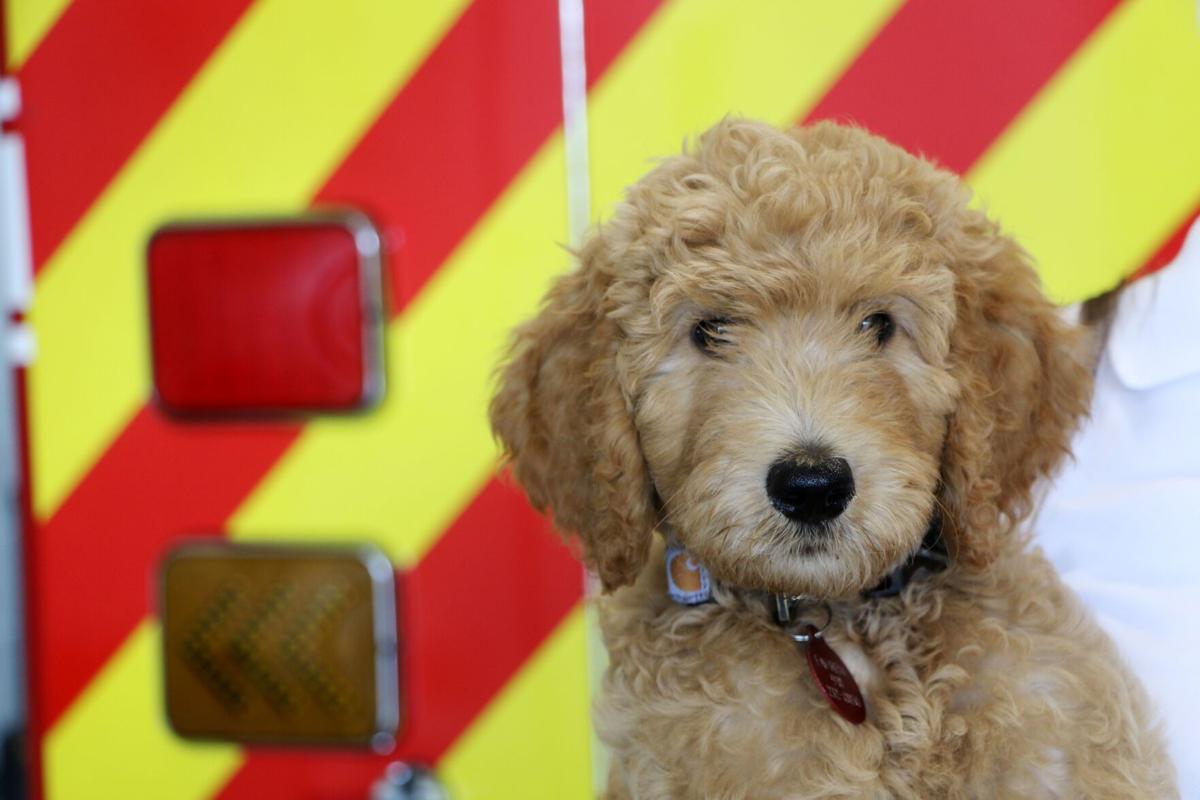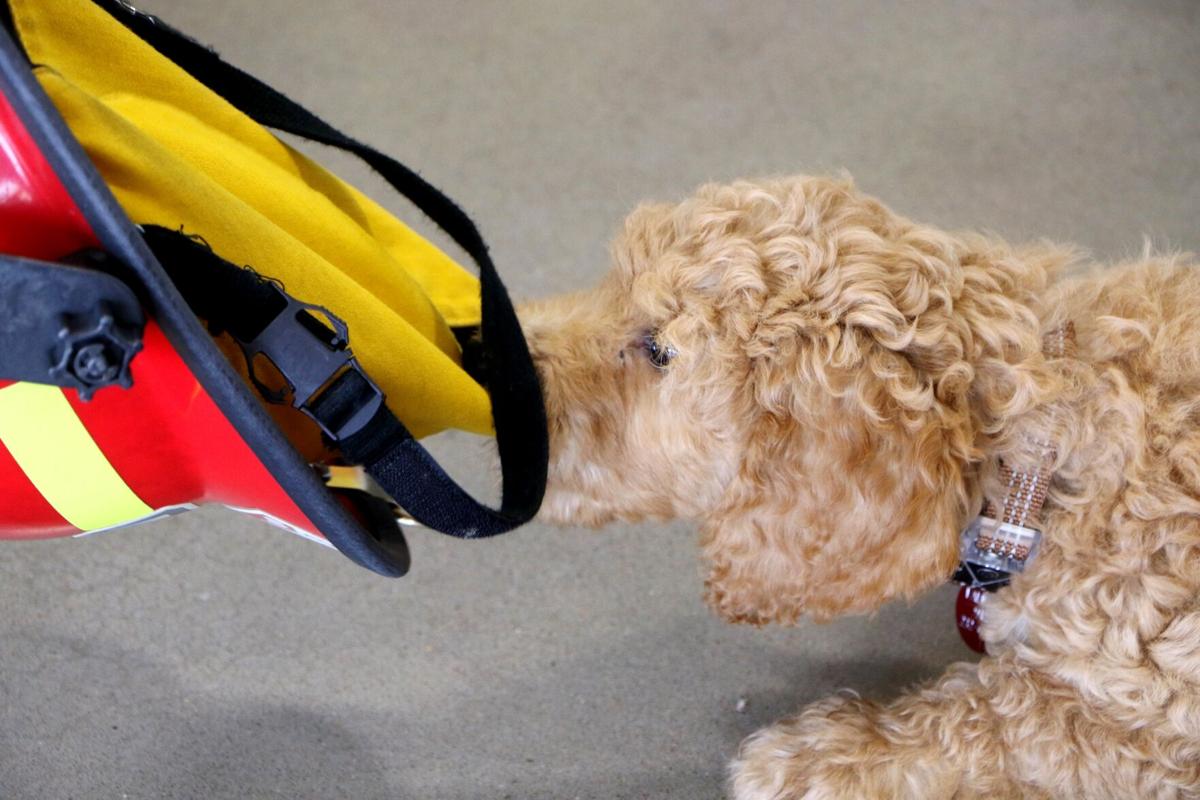 A small, four-legged bundle of energy named Fahren is enlivening the spirits of local emergency crews.
The 6-week-old goldendoodle recently joined the ranks of Owasso Fire Department, and can often be found wandering the halls of its Public Safety Operations & Training Complex, bringing smiles to city staff.
Fahren — short for Fahrenheit — was donated to Owasso FD as part of a therapy training program hosted by Anthem Service Dogs out of Tulsa.
The 501(c)(3) nonprofit provides service K-9s to help emergency responders like Owasso firefighters — most of whom double as paramedics — alleviate the stress that often comes from the demands of shift work and exposure to dangerous and traumatic situations.
"We know how good this can be for our community of fellow EMS workers," said Kate Friedl, Anthem director. "Knowing what therapy dogs can bring to people who are hurting inside who may not express that openly can make a huge difference."
Fahren was born on June 11 by Edmond Doodles, and was chosen out of 22 puppies between two quality litters at the central Oklahoma dog breeder to benefit Owasso city personnel.
The 12-pound pooch arrived at Owasso FD's 116th Street facility on Aug. 9, and has worked closely with his handler, Assistant Fire Chief Arami Goldstein, over the last week.